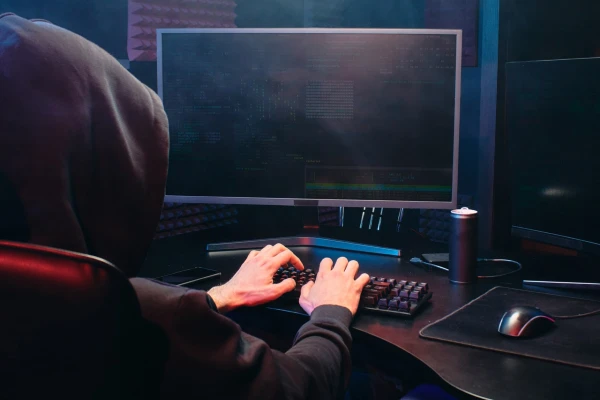 6 Keys to Website Security for Your Business
Despite the fact that 71% of small businesses run a website, only 14% claim that they are equipped to defend themselves against cyber risks and attacks. If that looks like quite the discrepancy, that's because it is! Your website security is simply too important to ignore.
Small businesses are one of the biggest targets for cybercriminals around the world, and if your company's website is not adequately protected, it could end up costing you thousands or millions of dollars, if not your entire business.
Don't let a cyberattack wreck your business. Equip yourself with these six tips from Kjerstan Designs:
1. Hire Pros
Your first consideration should be to hire professionals to help you with your cybersecurity goals. The right pros can help you with virtually every aspect of your cybersecurity program—from choosing the best software to implementing effective company protocols.
Another thing to consider is hiring a freelance WordPress developer to ensure layers of protection are placed within your site. The backend details of a website are critical to protecting your business and customer data. By using online job boards, you can compare the delivery time, reviews, and costs of many different candidates. The typical WordPress developer salary is between $15 and $28 an hour. This can help you know what to budget for the services you want.
2. Choose a Reliable Hosting Platform
The hosting platform you choose for your business website is critical. Some platforms are more secure than others, and carefully selecting your web hosting service can ensure that your site has the foundation of adequate cybersecurity. Some of the most secure platforms include Bluehost, HostPapa, and WP Engine.
3. Invest in an SSL
Installing an SSL (Secure Sockets Layer) certificate on your site is an easy way to boost data protection. Doing so will essentially ensure that information moving between your website and visitors is encrypted. This is especially important if you intend to engage in ecommerce and require bank account number verification. If your business accepts payments through your site, installing an SSL is non-negotiable!
4. Use the Right Software
These days, there are a lot of web security suites designed to protect small businesses and customer data. Look for security packages from reputable companies like Norton, Bitdefender, and Kaspersky. Having the right anti-malware software and other products on your Windows, Mac, Android, and iOS devices will go a long way in increasing protection.
5. Create Strong Passwords
Another critical step to take to make your small business website more secure is to develop company protocols and train your team members on how to execute them. For example, every account password should be uncrackable. A password is oftentimes the only thing protecting your business and customer information from hackers. Make all of your passwords complex!
6. Embrace Updates and Backups
Finally, you must keep your website and software up to date. Don't procrastinate on this matter because it could cost you big. Anytime you see a notification that your device or software has an available update, go through the process right then and there. Hackers work day and night to circumvent the layers of protection created by software companies, and if you fail to update your software, it can leave the front door open to cybercriminals.
Moreover, be sure to back up all of your website data on an external source. Storing your content, media, files, and databases on the cloud can ensure you retain any essential information if you suffer an attack.
No small business is immune to cybercrime. If your company is not taking the proper measures to keep your business and customer data protected, now is the day to get started. Keep the tips above in mind as you make your website security strategy, and remember to hire qualified professionals to help you along the way!
This article is brought to you by Kjerstan Designs, providing fast loading, responsive design, and awesome support for all your web design needs. For more information, contact us today!
6 Keys to Website Security for Your Business